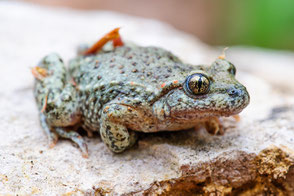 Sebastian Dörnemann and I planned a trip since we go herping together, a big trip through the western alps with all the nice viper species and subspecies. So this year we got the time to make it happen, the route, the spots, the days were clear. Just the weather wasn't acting as we wanted it to. So we started in France and not in the Black Forest like we wanted to (this decision was very wise). So the things were packed and we hit the road to our beloved place in Lorraine. Down there we met three new friends, Jerom Hendrick, Sjuul Verhaegh and Tim Leerschool! During our stay in Lorraine we found many species typical for the region and a few are displayed in the gallery below. Since we came along very well, we continued our journey to the Provence together, which had completely different herpetofauna to offer.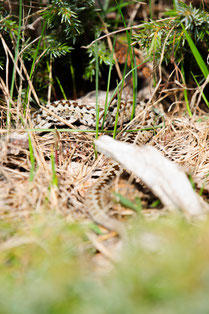 While our way south we stopped sometimes to check some sites which looked very well for snakes, but we weren't able to find anything but Podarcis and our first Bilineatas of the trip. After some more stops, in which we more enjoyed the nice landscapes than herping, we finally arrived at our destination town. We went to a camping site, which had nice cheap chalets, and because it was cheaper, we went all together in a "luxury" chalet (which was the best decision considering the weather in the following days). There were a lot of nice habitats in the direct surroundings. We had some riversides, marsh areas and a little creek close to our camping site. During the next days we searched in many different habitats from Mediterranean fields, lakes and rocky dry areas to high mountains! The Provence has a beautiful mixture of Iberian, Italian and middle European species, which we nearly all were able to find. Especially the main goal Vipera ursinii ursinii was great to watch. It seemed that we had the best timing for this little mountain viper. We were able to find several individuals and cause of the low temperatures we could easily observe them without stressing this highly endangered species too much. Also, the finds of Pelodytes punctatus was highly pleasant, these elusive little frogs are hard to find since they are using subterranean holes from which they are calling. To the surprise of the most other herpetologists, we celebrated the find of a monster Bufo the most. We were happy as little kids about the fist-sized animal and without further ado we named our team - Bufo squad. After heavy rainfalls, some car problems Sebastian and I had to travel further without our Dutch friends, cause they had to work the next days!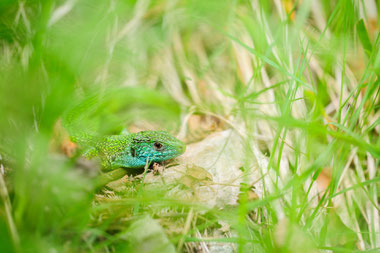 After a good time in the Provence we drove to the Piemonte to find another top target for the Trip Vipera berus walser. But from this moment on we just had very bad luck. First, our car couldn't make it further, so we had to repair it in Italy, which cost us two days. After these two days the great rain started, and we tried to flee from it. We tried every dry hour the best to find some animals, but in the end we had to capitulate. Neither Piemonte, Switzerland or Southern Germany offered us good conditions, but we still tried our best, with a little amount of success. In the end we were able to find at least a few species. Since we wanted to end the trip with nothing, we drove to the sunshine valleys in Germany for Zamenis longissimus and Natrix tessellata. These sites always work for us and we could end the trip with many snakes and some sun in the face! Conclusion: We did the best out of the situation, the weather, the car, and bad news didn't stop us, and we had a very nice time on the road. Thank you very much to the whole Bufosquad: Jerom, Sjuul, Tim it was very nice to meet you guys it was an epic trip, hopefully, the next one will be as close successful! Thank you, Sebastian, without you there would have been no trip like that! And for the support in the form of emails and messages: Thank you very much Daniel Bohle, Jürgen Gebhart, Matteo Di Nicola, Grégoire Meier and Manfred Gessner!